The Autumn Update
08:50 - 16:50

---
The UK's biggest independent payroll conference
---
The conference is designed to update delegates on the latest and most vital regulatory changes in the industry and brings together the most influential and largest payroll accountants and bureaux in the UK.
The key rewards that you gain from attending include providing the best operational practice on organisational strategies where payroll professionals play a key role and will offer you innovative ways to grow your business.
Benefits of attending:
• Gauge the changing role of payroll in the wider organisation; discussion lead by a panel of your peers
• Hear from your peers on how to apply payroll data in gender pay gap reporting
• Understand how Bureaux are addressing the auto-enrolment needs of small and micro-businesses
• Explore how key players implement an effective payroll solution abroad
• Understand the measures necessary to minimise payroll fraud
• Receive crucial regulatory updates; employment status, termination payments and tax free childcare
• Analysis of changes to income tax and national insurance
• Network with partners and suppliers; make key business propositions
Featured 2017 speakers
View All
---

Martin Keeves
Senior Relationship Manager

Head of Automatic Enrolment NEST policy and stewardship
Department for Work and Pensions (DwP) - Universal Credit
Featured 2017 speakers
---

Martin Keeves
Senior Relationship Manager

Head of Automatic Enrolment NEST policy and stewardship
Department for Work and Pensions (DwP) - Universal Credit
All Speakers
---


Director - Group Payroll Services


Institute for Employment Studies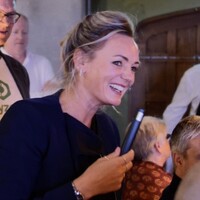 Lara Smart
HR Services Manager Payroll & Reward

Payroll & Benefits Manager


Malcolm Goodwin
Head of Business Solutions

Book
Want to know more about the conference, the agenda, or wish to book? Simply give us a call.
020 7940 4801
Or, click the book now button below and a member of the booking team will be in touch within 24 hours.
Prices
Earliest Bird ticket (until 27 July) £450
Super Early Bird ticket (until 31 Aug) £550
Early Bird Ticket (28 September) £650
Late Rate (1 October onwards) £700
All prices exclusive of VAT
Contact Us
---
General enquiries
020 7940 4801 - press 0

enquiries@reward-strategy.com

Editorial
020 7940 4801 - press 4

editorial@reward-strategy.com

Advertising
020 7940 4801 - press 1

sales@reward-strategy.com

Marketing

020 7490 480 - press 3

marketing@reward-strategy.com

Events

020 7940 4801 - press 2

events@reward-strategy.com
---
Agenda
Agenda at a glance
This is the agenda at a glance for 2017.
To stay up to date with the latest news and the release of the 2018 agenda subscribe to the newsletter by clicking on the button below.
8.50

Opening address

9.00

Future of Payroll: Why we're reward

9.30

HMRC update

10.00

Taylor Review: What it means for payroll and reward

10.30

Break

10.50

Tax and National Insurance update

11.20

Reward Strategies 2017-style: What are the issues, what should we be doing about them?

11.50

Apprenticeships review

12.10

Lunch

In-House Payroll

Client Payroll

13.30

Flexible Benefits

Phasing of contribution

14.00

Approaching Brexit uncertainty

GDPR

14.30

Payroll across borders

AS Robins Case Study: Building a bureau

15.00

Break

15.20

What makes a comprehensive benefits and reward scheme

Termination payments

15.50

Workplace saving schemes: Pushing performance and wellbeing

Gender pay gap reporting

16.20

Changes to pensions

16.50

End of conference
Sponsor
Position your company as a industry market leader in the world of payroll, HR and rewards
This year the Autumn Update hosts payroll, reward and HR professionals from a broad selection of the UK's business community, bringing together buyers and suppliers in one location.
Focused and high-level, the 2018 In-House Payroll and Client Payroll Conferences will be an excellent platform to initiate new business relationships.
Invest today to:
Accomplish more with less time out of the office with this concentrated one-day event with two conferences where the who's who of the industry will be in attendance
Increase brand awareness and establish your presence in the market, or consolidate your position as a leading provider
Make direct contact with new prospects and generate new leads
Gain significant brand exposure pre and post-event through our extensive marketing coverage
Demonstrate services and products to potential purchasers from across the industry
Strengthen existing business relationships by catching up with your contacts face-to-face
Sponsor with confidence; Reward Strategy, formaly known as Payroll World, has over 16 years' experience in running conferences for the reward, payroll and HR market
Exhibiting and sponsorship options are extensive, and packages can be tailor-made to suit your individual company's needs. Contact Jo Smith, Reward Strategy's Sales Director on 020 7823 4801 or email for further information.
The Rewards
For 2017, the hugely popular Payroll World Awards have evolved into The Rewards.
With payroll still at the heart of the event, the award categories reflect the widening remit of the profession and its close association with HR, reward, pensions and employee benefits. Exciting new categories include Best Business Award and Recruitment Provider Award, alongside ever-popular categories such as Best Leader Award and Rising Star Award.

The Rewards ceremony, now in its 8th year is the most distinguished event on the industry's calendar. Join us in recognising high achievement and celebrating excellence in payroll, HR, pensions, reward and employee benefits.
If you have any questions regarding awards entries please don't hesitate to get in touch with our events team on 020 7940 4801.