by Ian Holloway
The Parental Bereavement (Leave and Pay) Bill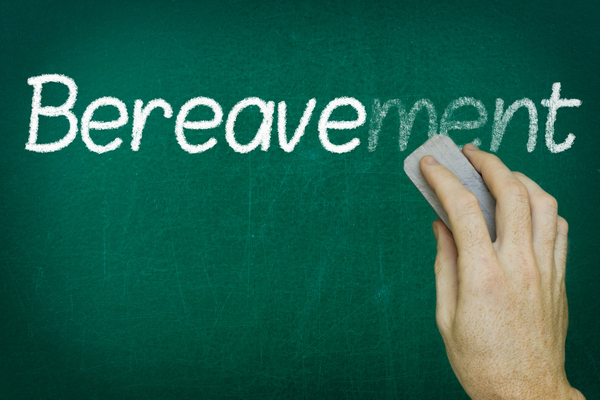 At present, there is no statutory entitement in the Employment Rights Act 1996 and the Employment Rights Order 1996 in Northern Ireland to leave or pay when a parent/parents suffer the death of a child. However, employers and employees need to be aware of the statutory enmtitlement to "time off for dependants" that is contained in the 1996 Act and Order. This would include the death of a dependant, though this statutory entitlement is to leave only.
In July 2017, Conservative MP Kevin Hollinrake introduced a Private Member's 'Ballot Bill' to Parliament. A second reading of the Parental Bereavement (Pay and Leave) Bill is scheduled for 20 October 2017 and it is one that UK reward and software development professionals need to keep an eye on.
In brief, the Bill proposes the following additions to the Employment Rights Act 1996. Note that the bill, when and if enacted, makes provisions for the statutory entitlement though it is secondary legislation in the form of regulations that we will also have to look out for:
Leave
Statutory Parental Bereavement Leave will apply to 'bereaved parents' suffering the bereavement of a 'child'. Regulations will expand on who exactly parents are and the definition of a child. As per the bill:
There will be a minimum service criteria of 26 weeks.
Leave must be for at least two weeks.
It must be taken within 56 days of the death of the child.
Where more than one child dies, the parent will have a statutory. entitlement to leave in respect of each child.
Employment rights will be maintained before and after leave.
The employee must not suffer detriment or discrimination for taking the statutory entitlement.
Regulations may define a child as one that is stillborn after 24 weeks of pregnancy.
Pay
Will only be payable if there is an entitlement to leave.
There will be an earnings criteria, where average weekly earnings in the eight weeks prior to the death of a child must be equal to or above the Lower Earnings Limit.
Where more than one child dies and there is a statutory entitlement to leave for each child there will be statutory entitlement to pay for each child.
The pay must be paid during the leave period (within 56 days of the date of the child's death).
There is no requirement for the leave to be taken in consecutive blocks.
Regulations will advise on the rate of pay and whether this can be reclaimed (for example along the lines of reclaiming Statutory Maternity Pay). These Regulations may prescribe that different rates of pay can apply for 'different cases'.
This is an interesting one and I do think we should keep an eye on progress. In particular, we need to be looking at any proposed implementation date and whether similar legislation will be put forward in Northern Ireland to amend their 1996 Order.
Next: Updated Booklet 480